Welcome to Livingston Jewelers

Thank you for visiting my website!
Here you will find information of interest to Jewelers and Jewelry lovers alike.
I hope this website becomes a resource for those interested in the art of beautiful jewelry: not just the way it looks but the way it is made also. As more information is added you will find more links below. Thanks for visiting and please check back often!
Quotes about Jewelry and Art
Philip Gerard
You have to roll up your sleeves and be a stonecutter before you can become a sculptor, command of craft always precedes art: apprentice, journeyman, master.
Albrecht Dürer
Of the Just Shaping of Letters, 1535
...sane judgment abhors nothing so much as a picture perpetrated with no technical knowledge, although with plenty of care and diligence. Now the sole reason why painters of this sort are not aware of there own error is that they have not learnt Geometry, without which no one can either be or become an absolute artist; but the blame for this should be laid upon their masters, who themselves are ignorant of this art."
Shaker Proverb
The design philosophy of the Shakers
Do not make something unless it is both necessary and useful, but if it is both necessary and useful; do not hesitate to make it beautiful.
The Jeweler's Bench Book by Charles Lewton-Brain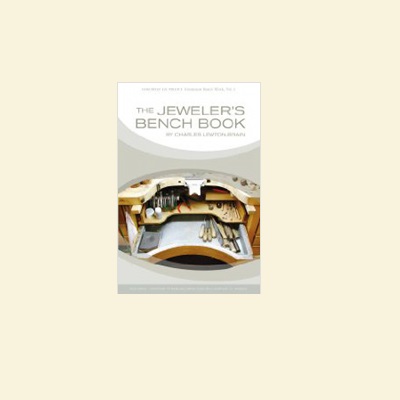 This book looks at the jewelers bench in depth, with lots of contrast and comparison. All aspects of the bench, the goldsmith's prime work area, are covered and discussed. No other book deals with this information so clearly and well. The book was informed by a survey which over 140 people answered. With tons of full-color illustrations, The Jeweler's Bench Book covers everything from the basics of bench design to ingenious tips for tool storage and arrangement.
I have no monetary interest in this book whatsoever. I have several 'hints' of my own included in this book so I encourage everyone to buy a copy.
Order it from the MJSA Bookstore at this link: bookstore.mjsa.org
Or search for these ISBN's on your favorite Bookstore website:
ISBN-10: 0979996201; ISBN-13: 978-0979996207.
---
*** This website features a Blank Page according to the recommendations of the TPILB-Project.